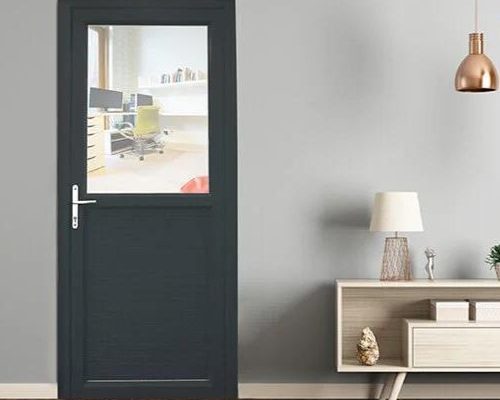 Single or Double Casement Doors are suitable for opening-in and opening-out mode, can be used as main entrance door or as ancillary door leading onto corridors, Patios or balconies. Casement doors are available in 62 mm or 112 mm profile depth and can be manufactured as stand-alone items or part of a screen incorporating fan lights and/or side lights. Double doors also known as French doors can be used as an alternative to sliding Patio doors, especially, when a clear wide opening is being desired.
Sliding UPVC Doors range covering frame depths from 62mm to 142mm and is designed to provide the maximum flexibility for fabricators and clients alike. Based on a range of sections, it offers full flexibility from single sliding to multiple sliding openers, clip on or integrated sections for fly screen and a range of section sizes covering small and large openings.
 French Doors, also known as double doors or double windows, are a pair of glass doors usually opening from the back of a house into its garden or onto its balcony. This concept of opening both sashes fully without seeing a centre obstruction has influenced French architecture since the 17th century. The whole grace and dignity of many European buildings was based on this majestic design principle. Modern fenestration adopted the uniqueness of French doors and French windows, mainly upgrading the design for high performance glazing and sophisticated locking devices whilst retaining the original character.
UPVC doors are the perfect entrance, offering a high level of thermal performance and safety. Krrafto Industries Windows work in partnership with Encraft, innovators of modern home improvement products. Intelligently designed UPVC doors of the highest quality at competitive prices.
One of the main advantages of choosing plastic doors is their ability to maintain their functionality and appearance with minimal maintenance for you. Our UPVC is a homeowner's dream – designed to resist warping and discolouration. A quick wash every few months is all that is needed.
Our front doors are available in 44 unique wood decors and coloured finishes, giving you a wide choice of designs.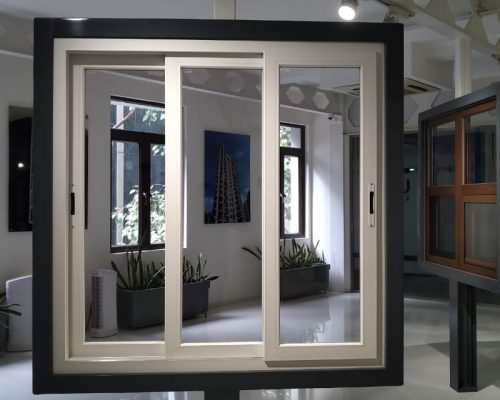 Traditionally installed on cottages, modern UPVC barn doors work well in large city houses as well as in the countryside. Krrafto Industries Windows supply and fit an excellent range of stable doors available in many colours, designs and glass types.
The primary benefit of UPVC stable doors is their ability to keep the bottom half locked in place while the top opens. Ideal for hot summer days when you are relaxing in the garden or working around the house and looking for increased security. You can easily control the ventilation of your home without losing the safety or security of your property.
UPVC patio doors are a sleek and modern design, helping to increase the natural light entering your home. This particular door is popular for homeowners who do not necessarily have the space for a UPVC bi-fold or UPVC French door.
The slim sightlines of patio doors will benefit your home in several ways. This design is a modern take on a traditional style. The contemporary appearance ensures your patio door looks current, yet never out of place. A door that will suit all types of homes.
UPVC bi-folding doors are one of the most popular back door designs. Sleek and stylish tailgate, constructed with slim views, providing a minimalistic and modern look. Krrafto Industries supplies and install UPVC bi-fold doors with low threshold options for easy access for seniors, wheelchairs and pushchairs.
Bifold doors are extremely popular throughout Coventry, making an impressive and attractive entrance to your garden. It is ideal for those who enjoy entertaining family and friends in the warmer months and can have easy access to and from your home.